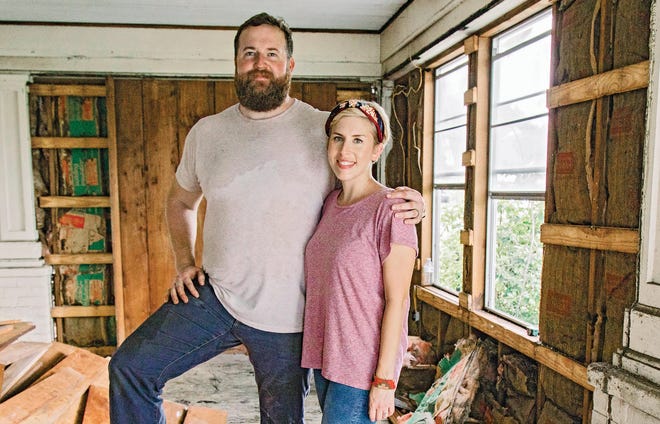 HGTV stars Erin and Ben Napier are adding on a new addition to their home: A baby girl named Mae.
Erin Napier announced their family's new arrival Sunday on Instagram with a series of polaroid photos of a newborn with the caption "Mae 💓." People magazine exclusively reported that the baby arrived Friday morning, which a representative for the couple confirmed to USA TODAY. 
"While we are excited to have another daughter to love, we are more excited to see the bond she and Helen will have. They're already so in love with each other," the couple said in a statement to People. 
This is the second child for the Napiers, who married in 2008 and have starred on their home renovation show "Home Town" since 2016. They also have a 3-year-old daughter named Helen. 
The official Instagram account for HGTV congratulated the family on their newborn, commenting "Welcome to the HGTV family Mae!" on Erin Napier's post Sunday. 
'People come to visit Laurel every day':Ben and Erin Napier welcome HGTV fans to their 'Home Town'
Erin Napier shared on social media in April that their family would be adding "another little face to our home videos and photo albums" in "just a few weeks." 
"Just like Helen did, her little sister has made it easy to keep her secret by being tiny even now, and I'm deeply thankful that we've had almost 8 months of keeping this our news just for our family and close friends," she wrote in an April 11 post.
"We are so thankful. Even in our celebrating, I'm thinking of the would-be parents waiting for their own babies. For many it can be such a long and difficult journey and I pray for strength for you if that's where you are. God answers in His own time, not ours, awfully hard as that can be. Sending so much love to y'all today."