Meghan Markle has spoken out regarding her and Prince Harry's exit from the royal family, the move's fallout and more.
The Duchess of Sussex recently sat down with Oprah Winfrey for "Oprah with Meghan and Harry a CBS primetime special" and spoke about her beginnings as a royal.
"I went to it naively because I didn't grow up watching the royal family," Markle, 39, said.
She also reflected on meeting Queen Elizabeth II for the first time.
PRINCE HARRY, MEGHAN MARKLE RISK LOSING ROYAL TITLES OVER OPRAH INTERVIEW: SOURCES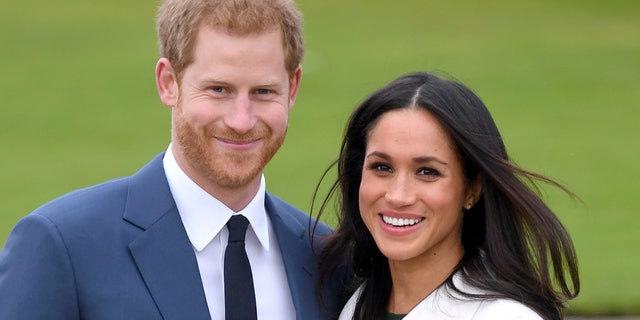 Markle recalled having an opportunity to meet the Queen by chance thanks to a gap in scheduling.
"There wasn't actually a huge formality the first time I met Her Majesty," she recalled, noting that she was surprised to learn from Harry that certain traditions like curtseying were also performed in private.
Additionally, Markle addressed a rumor that she had made her sister-in-law, Kate Middleton, cry at her and Harry's wedding over her demands.
CLICK HERE TO GET THE FOX NEWS APP
The Duchess revealed during the special that it was actually Middleton, 39, who actually made her cry.
"I don't think it's fair to her to get into the details because she apologized," Markle explained.
She added that it was "hard" to get over the incident because "everyone knew in the institution it wasn't true."
"Why didn't they say anything?" Oprah asked the former "Suits" star. "That's a good question," Markle responded.
CLICK HERE TO SIGN UP FOR OUR ENTERTAINMENT NEWSLETTER
Meanwhile, just hours before Prince Harry and Markle's sit-down with Winfrey was set to air, Queen Elizabeth II stressed the importance of unity and family in a royal address that aired.
Prince Harry and Markle departed royal life a year ago over. The sit-down with Winfrey is a chance for the couple to explain what led them to quit royal life, citing what they said were the unbearable intrusions and racist attitudes of the British media.
It's unclear what public reaction, if any, the queen and other royal family members will have to the interview. The U.K.'s Sunday Times newspaper, citing an anonymous source, reported that the queen wouldn't watch it.